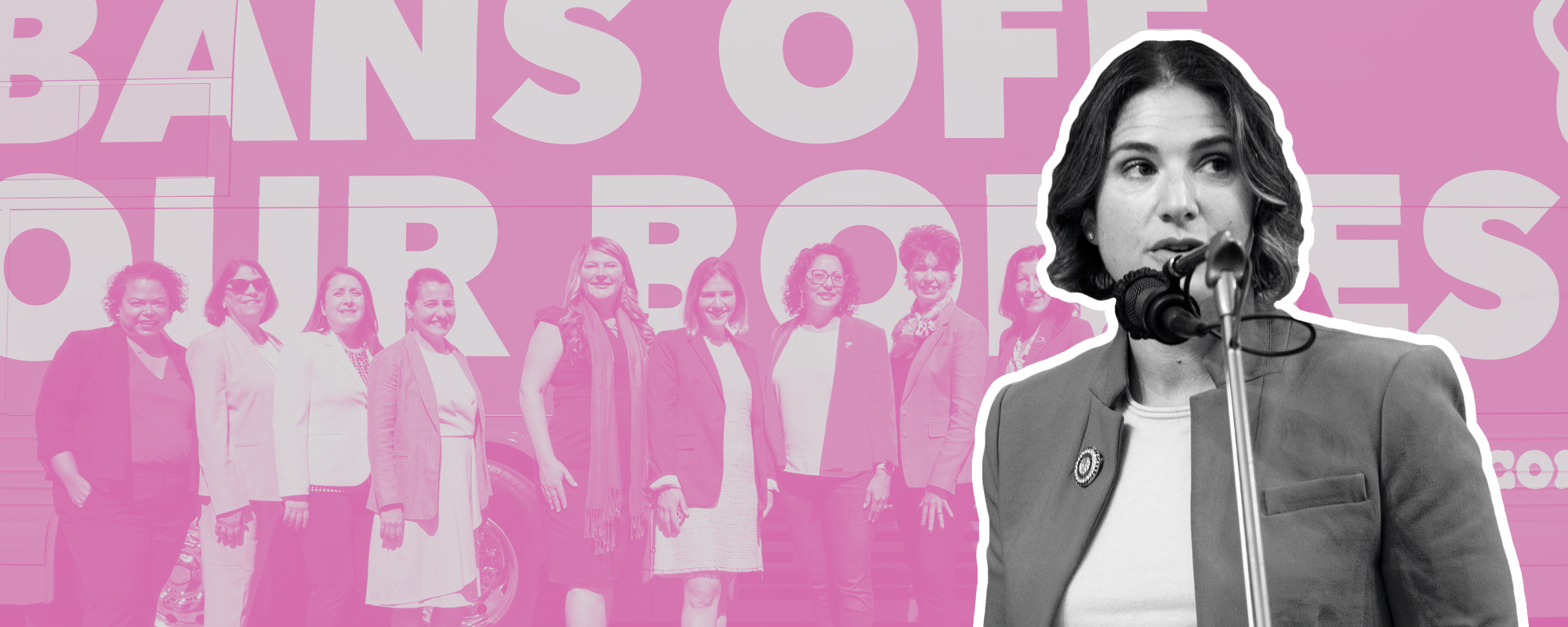 Select Committee on Reproductive Health
In 2019, Assemblymember Bauer-Kahan worked to create and chair the nation's first Select Committee on Reproductive Health. The Select Committee on Reproductive Health creates a platform for deeper and meaningful conversation on issues such as federal actions regarding reproductive health, the impact of those actions in California, and continued efforts to protect women's reproductive rights at the state level.
With the overturn of Roe v. Wade by the United States Supreme Court, comprehensive reproductive healthcare is under attack across the nation. As Chair of the Select Committee, Assemblymember Bauer-Kahan fights to ensure that California continues to be at the forefront of reproductive rights and healthcare.
For information on current members on the Select Committee on Reproductive Health, click here.
Assemblymember Bauer-Kahan's Legislation on Reproductive Health
In response to attacks on reproductive healthcare across the United States and as a lifelong advocate for reproductive rights, Assemblymember Bauer-Kahan has introduced AB 1666 and AB 1242 during the 2022 legislative session to bolster California's protections for our state's abortion providers and patients.
Her bill AB 1666 was signed into law by Governor Newsom on June 24, 2022 and immediately went into effect. The bill protects those in California from civil liability for providing or receiving abortion care. This bill further states that any legal action brought against the right to reproductive choice is against the public policy of California, and therefore will not be enforced by California courts. AB 1242, which was signed into law in September 2022, protects patients and providers in California from extradition actions and arrest for providing abortion care. This law also prohibits California-based tech companies from sharing their users' private data with out-of-state law enforcement agencies seeking to prosecute those who provide or receive abortions.
In 2021, the Assemblymember introduced and passed AB 1356. This bill addresses the increase in harassment of patients at reproductive health clinics by increasing penalties and fines for those who endanger patients and providers of basic, necessary healthcare by sharing their photos and personal information online. AB 1356 was signed into law on September 22, 2021.
The Assemblymember continues to fight for both patients and providers in 2023 with her bills AB 254 and AB 315. As it stands now, data collected on apps used to log sexual and reproductive health information is not sufficiently protected, leaving users vulnerable to criminalization and predatory advertising based on their personal health choices. AB 254 would extend the safeguards of the California Confidential Medical Information Act and HIPAA to the data gathered by digital services that offer sexual and reproductive healthcare. AB 315 protects Californians from misleading advertisements by Crisis Pregnancy Centers, groups that masquerade as being reproductive health clinics but then mislead patients about their pregnancy options and pressure people away from accessing abortion.
California Future of Abortion Council
The California Future of Abortion Council (CA FAB Council) was created in 2021 by ACCESS REPRODUCTIVE JUSTICE, Planned Parenthood Affiliates of California, Black Women for Wellness Action Project, NARAL Pro-Choice California, and National Health Law Program, among others, to create a team of experts to bolster California's position as a leader on reproductive health rights and abortion.
The CA FAB Council works in collaboration with patients, providers, advocates, and policymakers, including Assemblymember Bauer-Kahan and her staff, to identify current and upcoming challenges in the reproductive healthcare landscape and create legislative, budget, administrative, and research recommendations in response.
AB 1666 is part of a suite of bills by the CA FAB Council. For more information on the Council and its legislative recommendations, visit their website.