Friends,
It's hard to believe that I have been your representative in the State Assembly for just over 6 months now, and it has been the honor of a lifetime to represent our community.  Throughout these past few months I have been very busy. We created our legislative package, held committee hearings, hosted community events, and spent most of my time engaging with my constituents.
Up in Sacramento, we recently reached a substantial deadline in the legislative session, when bills had to leave their house of origin   I am proud to inform you that ten of the bills I authored have made it onto the State Senate.  They focus on important issues like protecting our environment, our most vulnerable children, gun control, protecting college students, victims of sexual exploitation, and individuals with food allergies, along with prioritizing district issues and transportation projects in AD16.  It was important for me to carry a legislative package that reflected our District's values, and I am proud I was able to accomplish that.  I look forward to continuing to advocate for these bills as they make their way through the Senate, and hopefully all the way to the Governor's desk.  
The Governor also recently signed his budget, and I am very proud to see that several projects I advocated for are included.  Our District will be receiving $300k for Lafayette's Brook Street Park, $1.4 million for Dublin Sports Ground All-Abilities Playground, $4 million for East Bay Regional Park for the McCosker Creek Restoration and Public Access Project, and $750k for a joint pilot project for Contra Costa and Alameda Counties to address illegal dumping.
Sincerely,

Rebecca Bauer-Kahan
Assemblymember, 16th District
---
Committees
I was appointed as a member to four Assembly committees as well as the Chairperson of a critical Select Committee.  Each committee has a very different focus but we've examined some of the biggest bills this legislative session, in the Banking and Finance, Environmental Safety and Toxic Materials, Privacy and Consumer Protections, and the Public Safety Committees. 
Select Committee on Women's Reproductive Health Chair - I am incredibly proud to have been appointed the chair of the Select Committee on Women's Reproductive Health. As the attacks on women's health continue around the country, it's vital that in California we stand up and fight to ensure that we, as women, have control over our own bodies.  We recently had our first hearing where we heard powerful testimony about the current status of our reproductive health system in California .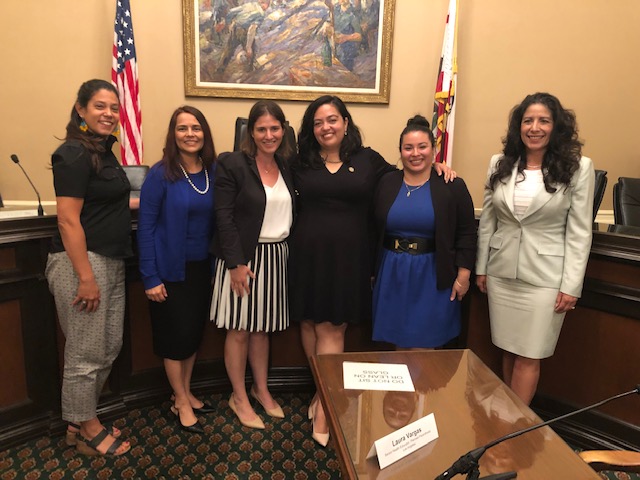 Assistant Speaker Pro Tem - In addition to my committee assignments I also have the honor of having been named to the Assembly's Leadership Team as Assistant Speaker Pro Tem. I feel very fortunate to have been given such a huge responsibility in my first year, and I'm mindful that this is another opportunity to make sure that I can lead on the issues our community is passionate about.  One of my jobs as Assistant Speaker Pro Tem is to preside over the Assembly.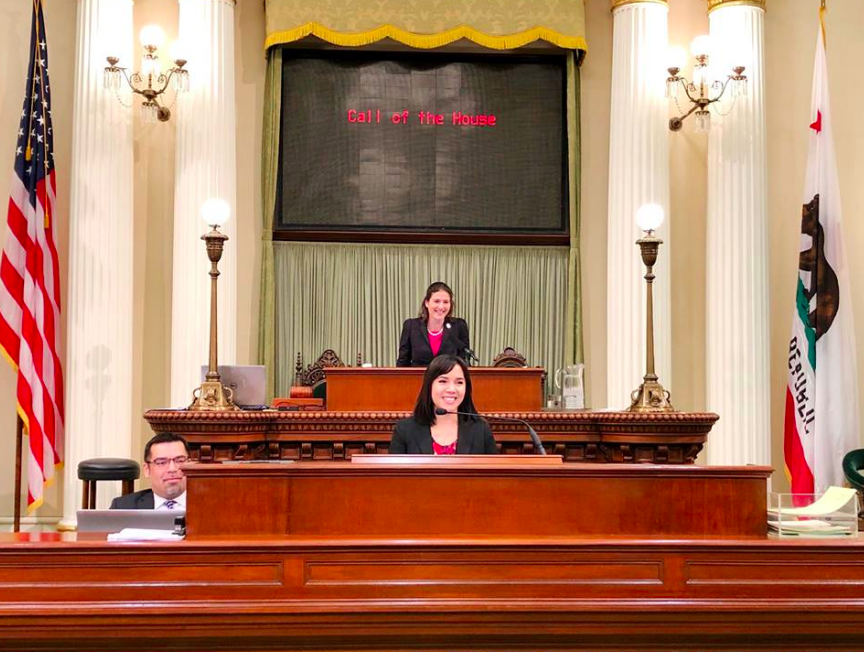 Community Events
Throughout my time in the Assembly I have prioritized hosting community events to make sure that I am accessible as possible to my constituents. 
We've already held a series of community town halls all over the District with Senator Glazer, which allowed our shared constituents to come and hear from both of us on the issues they care about.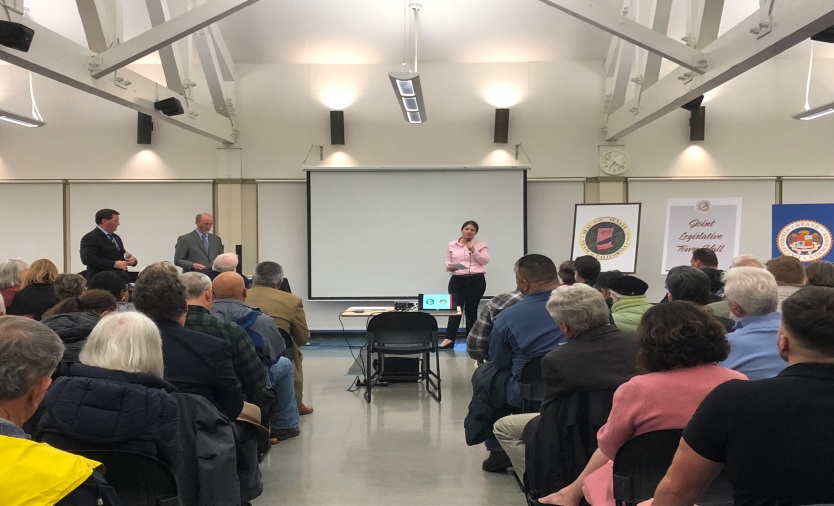 When I first ran for Assembly I was very clear that if I won this seat it would belong to our community and that I would be your voice in Sacramento.  That's why part of the reason we welcomed constituents to my office for our first community open house.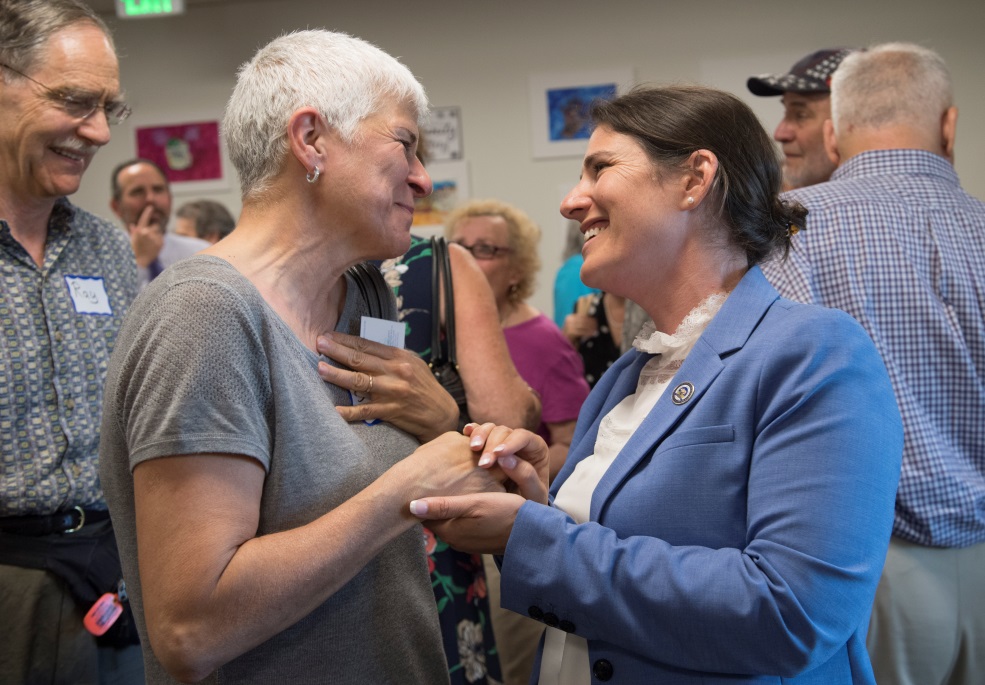 I was proud to partner with the California High Way Patrol to host an interactive Women's Self Defense Class.  I can't thank these Officers enough for taking time out of their busy schedule to help empower the women in Assembly District 16!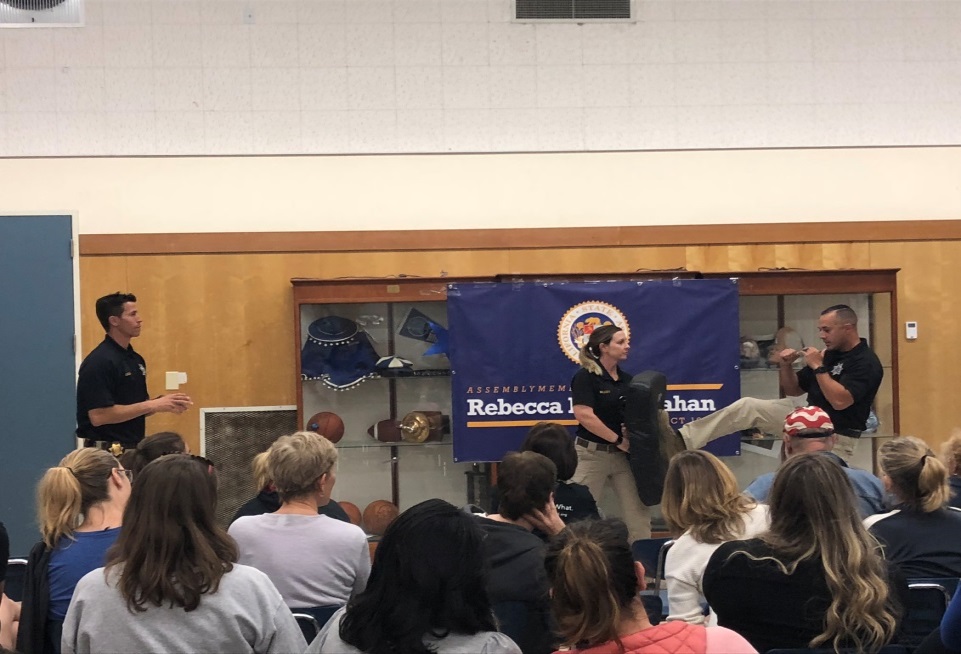 In June, we partnered with the Moraga Orinda Fire District to conduct a Fire Safety Workshop. We also provided an update on the North Orinda Fuel Break, and discussed how we can keep our communities safe this summer. You can learn more about how to keep your family, property and community safe here.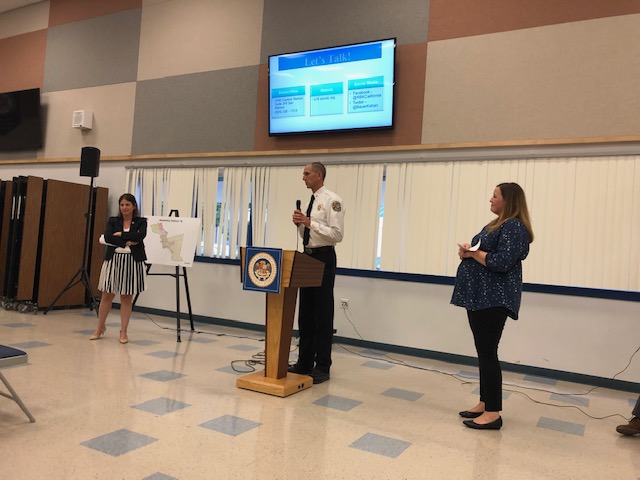 In July I held a Senior Scam Stoppers Seminar at the Pleasanton Senior Center with the Contractors State Licensing Board, Department of Insurance, and the Alameda County District Attorney's office to help prevent scammers taking advantage of our seniors.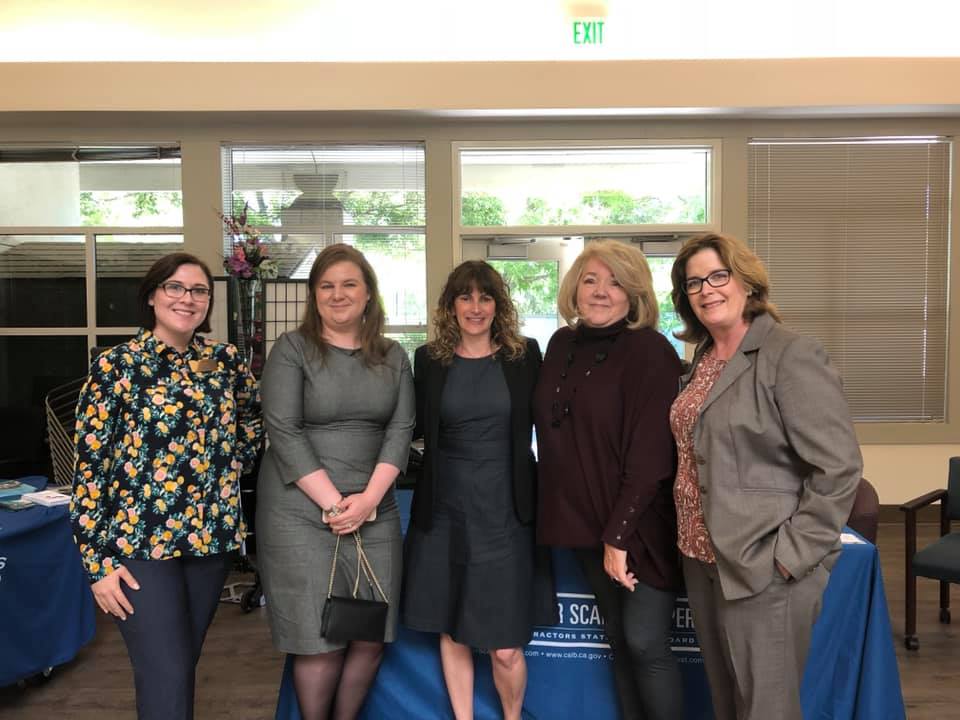 Community Roundtables
Throughout the last few months I have hosted community roundtables at my district office with business, young leaders, environmental advocates, the healthcare community, and multi-faith leaders.  
I am grateful to have an opportunity to engage with local leaders from these different backgrounds to help make sure I am best representing our district in Sacramento.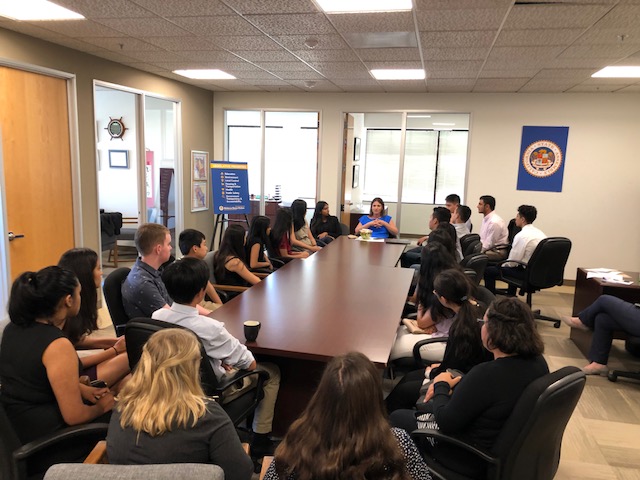 Upcoming Events
I hope you can join us for one of the many upcoming events around the district I'll be hosting this summer. You can find more details and links to RSVP on my events page.
August 22nd - We will be hosting a Woman in Commissions Workshop.  This will be a great opportunity for constituents to come learn about ways they can impact their community, and a way to ensure that we continue to put more women in leadership positions.
As always we will be sharing new events on social media and on my website.
Community Coffees
I want to hear from you this summer! In an attempt to be as accessible as possible this summer I will be hosting a number of community coffees. I am looking forward to having you join me for coffee, and to hear about the issues that are important to you. Join us in or.  We just finished up our first round of coffees in Walnut Creek, Lafayette, and Pleasanton and it was great to hear directly from you about the issues that you care about.  Keep an eye on our community calendar as we will be adding additional dates throughout the next few months.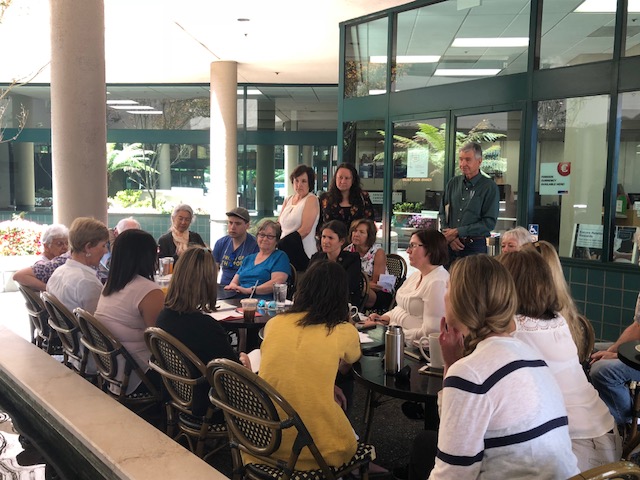 City Council Meetings
Keep an eye on your City Council Agendas this summer. I am going to visit each council to discuss my legislative package, and provide updates from Sacramento.  I already had the privilege of speaking to the Lafayette, Danville, and Moraga Councils during the last few weeks.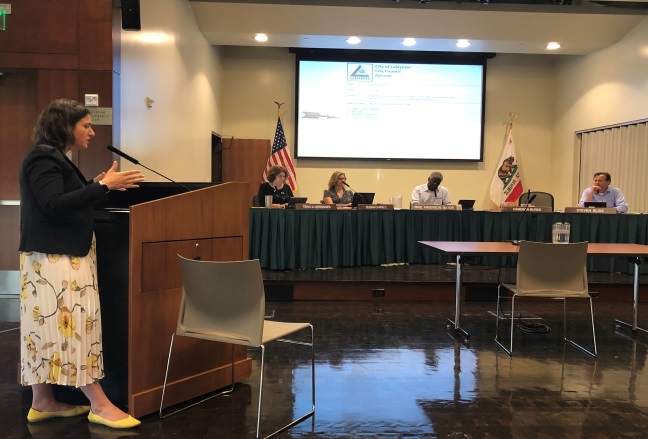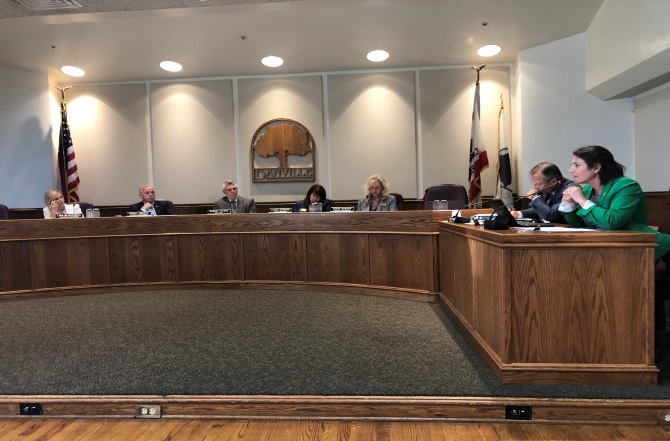 Get in Touch
If you need help with state services or have opinions about legislation please don't hesitate to contact my office. We are here to serve you!
Legislation - Before I take any vote I always consult our district office because they register all of our constituent's opinions on any piece of legislation.  This is why I strongly encourage you to call or email to share your opinions with my office, so I can be the most effective legislature for our district.
State Services - If you are having trouble with State Services you can contact our office and we can get in touch with a liaison on your behalf.
---
District Office
2440 Camino Ramon Suite 345
San Ramon CA 94583
(925) 328-1515
Follow us on Social Media:
Facebook: RBKcalifornia | Twitter: @BauerKahan