Summer 2022 Newsletter
Dear Neighbor,
Happy Summer! Together with my colleagues up in the Capitol, I have been working hard to make sure that your voices are being heard during this legislative session. While a majority of my bills are still undergoing the legislative process, two of them have already been signed by the Governor. In this quarterly newsletter, you'll find more information about my bill package, tips on how to keep safe this summer, insight into my internship program, and more.
---
Legislative Update
9-8-8 is here! All Californians are now able to call this new three-digit emergency phone number when an individual is experiencing a mental health emergency in order to receive immediate over-the-phone support from trained mental health professionals. Individuals who dial 9-8-8 will now reach one of the 13 call centers here in California. In Contra Costa County, calls are routed to the Contra Costa Crisis Center where trained professionals determine if an individual needs help from the A3 Community Crisis Response. In Alameda County, calls are routed to the Crisis Support Services of Alameda County where a trained crisis counselor will provide support, assess for concerns, share resources, and dispatch a Mobile Crisis Team, if needed. Mobile Crisis Teams will vary by city in Alameda County.
I have been working on AB 988, also known as the Miles Hall Lifeline and Suicide Prevention Act, which would redefine how we treat mental health here in California. While 9-8-8 provides around-the-clock mental health crisis care through 24/7 access to crisis counseling, AB 988 would go beyond federal law. The bill would create funding for crisis services for individuals in immediate need of in-person support, including mobile crisis teams with trained, non-law enforcement professionals. With AB 988, we have an opportunity to truly redefine what mental health crisis response looks like here in California. With bipartisan support in the California Senate, AB 988 continues to make progress in the Legislature and I am hopeful we can get it across the finish line and signed into law this year.
Since Roe v. Wade was overturned by the U.S. Supreme Court, I, my staff, and my colleagues in the Legislature are fighting to ensure that the State of California never abandons those who need access to abortion and reproductive healthcare, both through legislation and a California constitutional amendment. The legislature approved, and the Governor signed, SCA 10, a constitutional amendment that would prohibit interference with reproductive freedoms, including the right to choose to have an abortion and the right to choose or refuse contraceptives. The proposed constitutional amendment will be on the November ballot for Californians to vote on. To further protect women's right to choose, I introduced AB 1666, now signed into law, which protects our patients and providers in California from civil actions and financial retaliation for providing abortion care in our state. Governor Newsom signed this bill into law immediately upon the overturning of Roe, making sure that our state remains a safe haven for women across the country.
I authored AB 1242, which seeks to protect our providers in California by prohibiting California law enforcement agencies from carrying out arrests for legal abortions. With new laws passed in other states penalizing and criminalizing abortion, anyone in California assisting someone in obtaining this vital healthcare could face arrest under current law, creating a culture of fear and anxiety amongst our providers at a time when their services are more critical than ever. AB 1242 is currently going through the legislative process and I hope to continue to receive my colleagues' support in my fight to protect our patients and providers.
My bill AB 2571, now signed into law, protects our children from irresponsible firearm advertisements. In California, gun violence is the third-leading cause of death for children and teens. Despite this, gun manufacturers have targeted our kids with specific advertising and marketing through cartoons, social media, and video games. This bill was signed into law by our Governor in June, effectively prohibiting the firearm industry from marketing their products to minors. While there is still much work to be done on the issue of gun violence and gun safety, I'm grateful for this step forward as a mother, a legislator, and a community member.
To read more about my legislative package, please visit my website.
---
Budget Statement
Our state's historic budget surplus is allowing us to provide gas and inflation relief dollars straight to consumers, healthcare to all Californians, and hundreds of millions in grants to small businesses. As a parent and education advocate, I'm thrilled about the historic $110 billion going to schools. As Chair of the Assembly's Select Committee on Reproductive Health, I'm proud to see $205 million go to reproductive healthcare at a time when these resources are so needed. The 9-8-8 mental health crisis emergency phone line has now received funding for implementation, making it possible to provide care instead of criminalization for those in mental health crisis. The Valley Link Rail Project has also received funding to study clean fueling, so we can take the next step in connecting the whole Bay Area. This robust budget allows California to continue to lead the nation and pave the way, and I cannot wait to see all of our efforts come to fruition.
---
Assembly District 16 Internship Program
Last month, my Summer 2022 interns, District Office staff, community partners, and I marched in the Danville and Orinda 4th of July parades to celebrate Independence Day.
For my upcoming Fall and Spring internship programs, interns will have similar opportunities where they can take part in community events and tours, as well as learn the skills necessary to work in a legislator's District Office, including: working with constituents and community stakeholder groups, researching and writing policy memos, conducting community outreach efforts, and more. Internships are open to high school graduates, college students, and adults interested in community outreach, governance, and public policy; high school seniors are also welcome to apply.
For those interested in applying for the Fall 2022 internship program, you can do so here.
---
Upcoming Event: Lafayette Food Drive
My District Office and I are hosting a food drive on Saturday, August 6, with the Food Bank of Contra Costa and Solano. The drive will be held during the Lafayette Rotary Club's "Stand Up for the Hungry and the Homeless", a free concert at the Lafayette Reservoir dedicated to the hundreds of volunteers who help those that need it most. Please join me in showing up for the most vulnerable in our community. The Food Bank has specifically requested donations of healthy, nonperishable food. Options include rice, whole grain cereals, beans and lentils, low-sodium canned vegetables, canned tuna and chicken, and canned fruit. Donations may also be dropped off at 3849 Mt. Diablo Blvd, Lafayette, CA from 5 to 8 p.m. RSVP here!
---
In-District Events
Upon hearing the news of the leaked Roe v. Wade draft opinion, I held a townhall meeting in May to discuss the future of abortion in California. Joining me were Attorney General Rob Bonta; Planned Parenthood NorCal Chief Medical Officer, Dr. Sara Kennedy; Executive Director of ACCESS Reproductive Justice, Jessica Pinckney; and our moderator, Lauren Babb, Chair of the California Commission on the Status of Women and Girls.
Over the past few months, the LGBTQ+ community has seen the rise in animosity and anti-LGBTQ+ legislation across the country. I joined with Senator Scott Wiener; Sam Garrett-Pate, Director of External Affairs for Equality California; and Robyn Kuslits, Board President of Rainbow Community Center in Concord to discuss the current landscape of LGBTQ+ rights, community needs, and legislation that seeks to protect our trans youth.
To close out the school year, I got together with one of my Spring 2022 interns and a few students from our Assembly District to give updates on key legislation concerning our youth and answer some of their most pressing questions.
To kick off 9-8-8, I got together with Taun Hall from the Miles Hall Foundation, Gigi Crowder from the National Alliance on Mental Illness Contra Costa, and Lauren Finke from the Kennedy Forum to discuss my bill, AB 988.
Fire season is underway! With a vast majority of our state dealing with severe drought, it's important to plan ahead for the "what-ifs." Watch this video to learn what steps you can take to protect yourselves and your loved ones from wildfire.
Funds for Dublin Nature Park and Open Space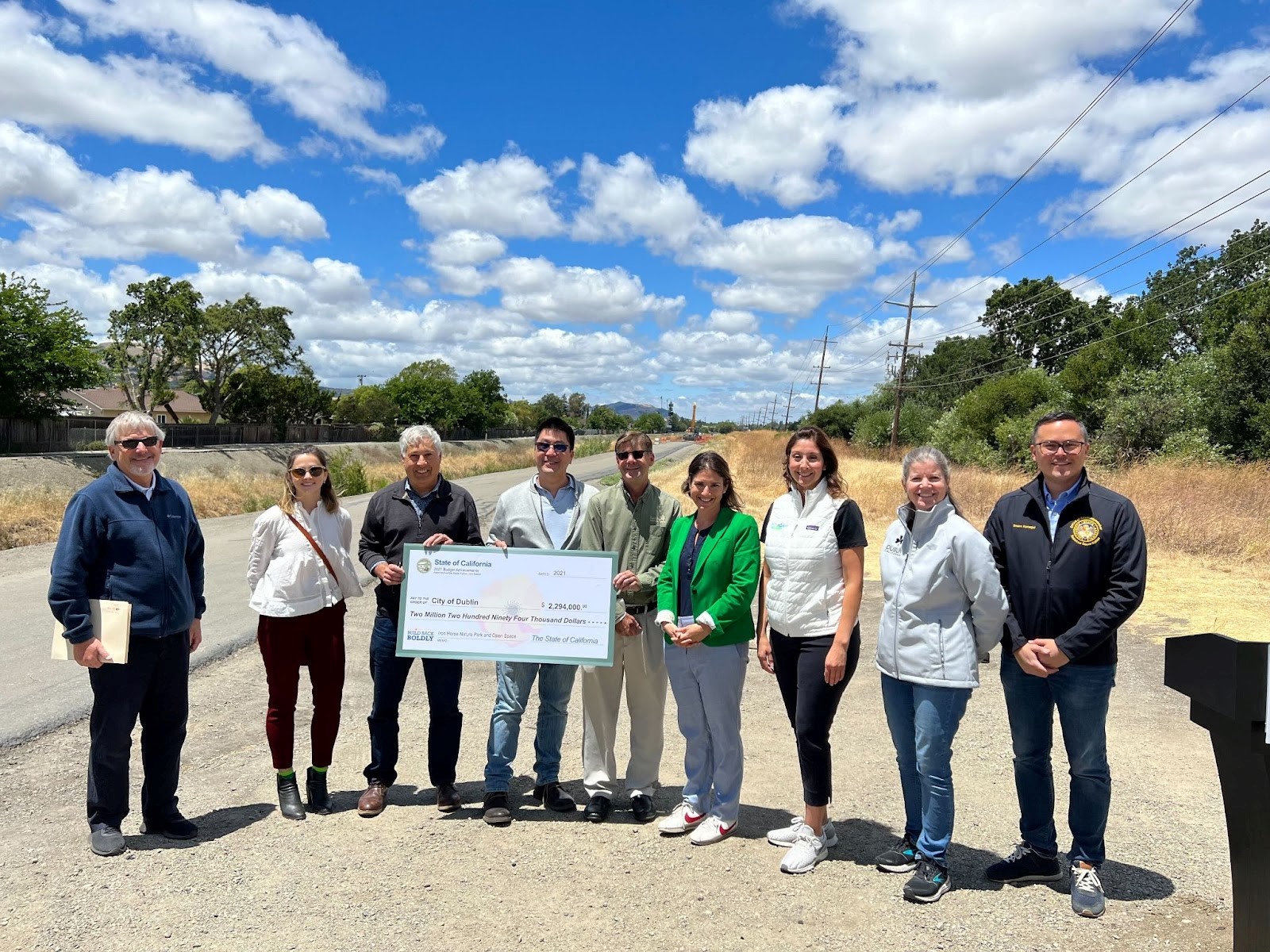 In June, I joined with our Dublin leaders to celebrate what will become the Iron Horse Nature Park and Open Space in Dublin. Access to open spaces is part of what makes our District so great and I'm grateful to be able to work with the City of Dublin to secure $2.29 million in funding for this project.
4th of July Parades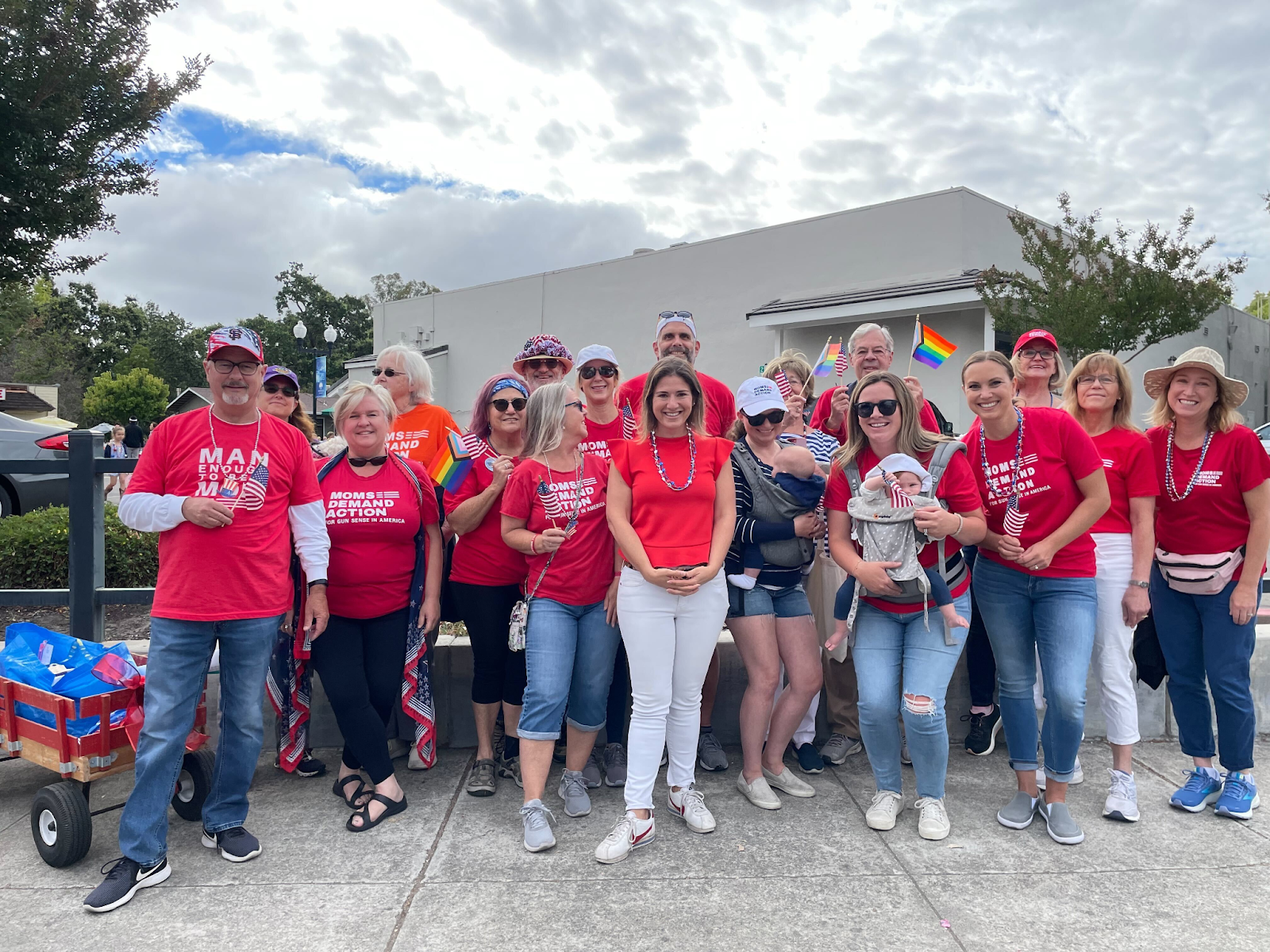 To celebrate Independence Day, I marched in the Danville and Orinda 4th of July parades with PFLAG, Moms Demand Action, local Girl Scouts, and friends from Lamorinda and Rossmoor! Thank you to the Kiwanis Club of San Ramon Valley and the Orinda Association for putting on such wonderful parades to help bring our communities together.
---
Programs and Opportunities
EBMUD Lawn Conversion Rebate
EMBUD Customers who convert their front lawn to a water-wise garden may be eligible for a rebate. Visit their site for more information on the application process, requirements, and more.
California Climate Action Corps Fellowship
California Volunteers' California Climate Action Corps Fellowship program connects up-and-coming leaders with organizations and agencies so they can make a difference in our communities. Applications are open until all slots are filled.
California Mortgage Relief Program
Mortgage relief funds are available to California homeowners who have fallen behind on their payments or property taxes due to the COVID-19 pandemic. Find out if you are eligible for relief.
Middle Class Tax Refund
The Middle Class Tax Refund will provide qualified state personal income tax filers with a one-time payment in order to provide relief to Californians. Find out if you are eligible and see estimations on how much you could receive.